Ok, this is a little late in coming, but the morning after we had the swap I f
ou
nd out my grandmother had died. I'm just now starting to get back to reality and my blog.
I just got done with an awesome swap (if I do say so myself, as organizer) in
Bubbo's Pants
on
Ravelry
. It was a Swaptabulous Pantascular Swap. We set a price limit and all of us filled out little surveys on our likes and dislikes. We used Elfster for the names drawing, and it worked out really well. I have a couple ideas on how to organize better for next time, but I think it went pretty well for a first time swap.
Ah, but now! On to the goodies!
Here is what I got from my swap partner -- the fabulous deedeeknits!
Super cute stitch markers from
SummerStar Creations
on etsy. Unfortunately, this picture does not do them justice. They are opaque and glossy and sparkly and a super pretty blue!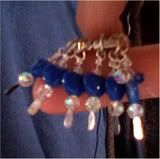 1 skein of
Andey Originals
yarn in Enigma! Yummy tan/gold colorway.
A cute little printed tin with matching stationary, also stationary with my name!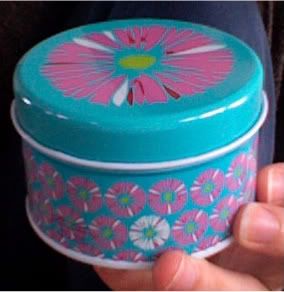 My favoritest, most missed US snack: Cheez-Its. They unfortunately are already gone. Yum.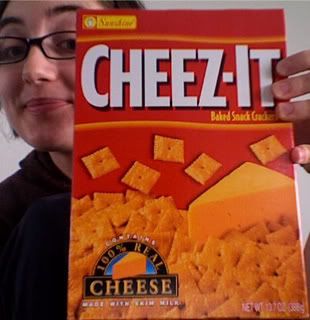 Also, some Black Cherry Kool-Aid to use for dyeing yarn! Unfortunately Canada is not so great on the variety of colors of Kool-Aid. Although, we do have Magic Cherry which I've heard is pretty rare.
So, "yay!" for swaps!